Dear RIAMFT Members,
It is with great excitement that I welcome you to the New Year from the President's chair here at RIAMFT. Our Executive Board has come up with several exciting ideas for our events this year. Be on the lookout for information regarding our Spring Conference, as well as another nationwide AAMFT restructuring vote this summer. Despite any outcome, take comfort in knowing that we are working hard to ensure that RIAMFT stays a key entity for our profession in Rhode Island.
We recently sent out a survey to our members to get a better idea of how we can best serve you. The feedback we received was helpful, and we will be working to implement many of the suggestions we received. If you would like to become more involved in how our local Association operates, plans and fulfills events, or to mentor current students, we welcome anyone who is interested to join us at any of our Board meetings. Even if you are unable to attend, but would like to become more involved in RIAMFT, please contact us at riamft@gmail.com.
This year has already promised to bring about a lot of change, to which we are not strangers. I hope that we as a therapeutic community can band together to provide the supports needed to our family members, friends, neighbors, and colleagues throughout our small but mighty state of Rhode Island. Here's to a peaceful yet prosperous year.
Enthusiastically yours,
Sarah DeVoe, M.S., LMFT
RIAMFT President
RIAMFT Sexy Summer Breakfast:
Working with Kinky and Poly Clients
August 25th, 2017 from 9:00 am - 12:00 pm @ Eleven Forty Nine
1149 Divisin St, E. Greenwich, RI 02818
Members are only $25!!
A 2.5 CEU Training for behavioral health clinicians on how to work with kinky and non-monogamous clients, featuring our special guest presenter, Kira Manser, LCSW, MEd.
Purchase tickets here: www.riamftsexysummerbreakfast.eventbrite.com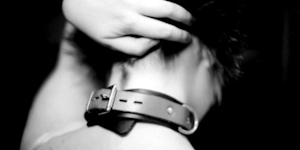 Kira Manser is the Clinical Director and primary therapist of the Center for Sexual Pleasure & Health's Therapy Program. Her expertise is in gender and sexual diversity, sexual pleasure, disability advocacy, and social justice. She is also a Licensed Social Worker with a Masters in Education in Human Sexuality. Before joining the CSPH, she worked as a sex educator in a large range of settings, from middle schools to medical schools for over a decade. Kira was most recently employed by The Mazzoni Center, where she worked as the LGBT Health and Capacity Training Manager, organized the 13th Annual Philadelphia Trans-Health Conference, and co-founded the sex education collaborative ScrewSmart. Energetic and friendly, she strives to create spaces that challenge and support individuals to explore sexuality by using active methods and affirmative and feminist informed therapeutic modalities.
Learning Objectives:
Participants will leave this workshop able to:
Demonstrate how to use a sex positive framework to assess for active and engaged consent within a relationship dynamic.

Define 10 terms that have been developed within kinky or polyamorous communities to describe these relationship dynamics

Describe how 2 personal beliefs that they had coming into this workshop have shifted.
Registration for this event includes 2.5 RIAMFT-approved CEU's, and a delicious hot breakfast buffet catered by Eleven Forty Nine restaurant. Ticket price is non-refundable.
---
Our next RIAMFT board meeting is scheduled for August 4th, 2017 at 9:00am at Corner Bakery in Cranston, RI (Garden City Plaza). These are casual Friday morning breakfasts and all are welcome!

Upcoming Events

8/4: Board Meeting (9:00 AM @ Corner Bakery, Cranston)

8/18: Sunset Cruise. Contact RIAMFT for details. Members only, limited seats available.

8/25: Sexy Summer Breakfast: 2.5 CEU event. Registration open now!

10/7: 2017 Movie Night: Bluebirds Fly, Love and Hope on the Autism Spectrum. Details to be announced.

Future events TBA

---

NEW FOR RIAMFT MEMBERS!!

Movie Mornings - 3 CEU's for $20!

Future Movie Mornings TBA

---

Table Talks

Next date TBA

---

Don't forget to click the Photo Albums tab on the top left of the screen to look at photos from our past events!

Spotlights

Congratulations to Tania Weld for being our survey winner!! Thank you so much for all of your thorough feedback.

RIAMFT is on Facebook!

"Like" our official Page in order to stay updated on upcoming events and exciting news.

RIAMFT is on Facebook as a group, as well! This is a place where MFTs and colleagues can post information, news, and questions/comments related to the field. Click "Join Group" to be part of the ongoing dialogue.

Follow @RIAMFT on Twitter!